The North West Innovation Competition is open for entries!
Follow #NWInnovate for all the latest trends and discussions
IT STARTS WITH YOU!
Do you live in the North West Province and have an original idea that can benefit your community?
For example, an innovation to save water, better use electricity or make your school or community a safer place?
All you need to do is SMS your idea in less than 50 words to 30041 and you could win your share of prize money and other benefits to the value of R100 000.
Start your SMS with the word "PLAN" followed by your innovative idea in no more than 50 words.  
Remember to include your name, surname AND the name of your town/village.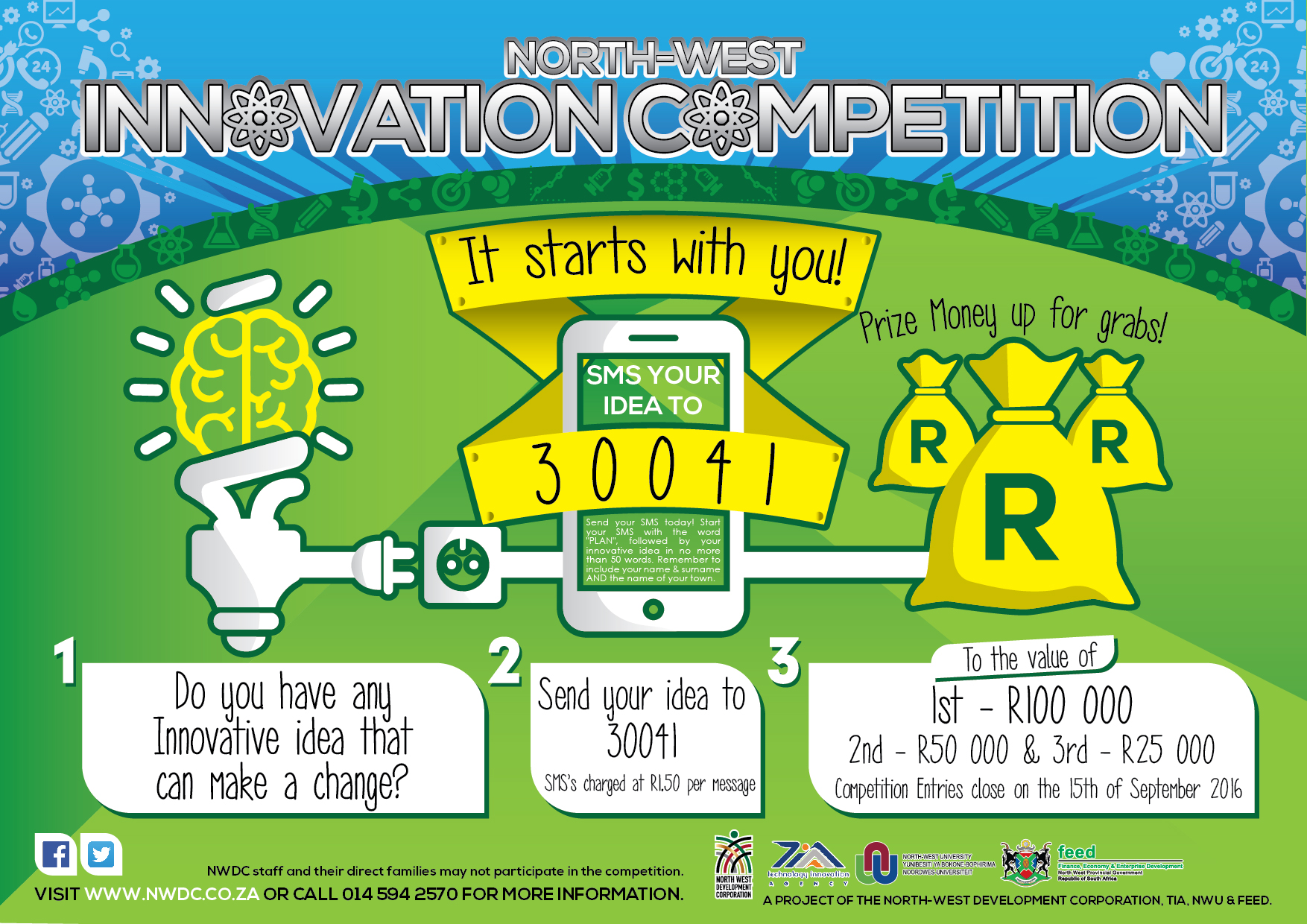 The North West Innovation Competition is a project by the North West Development Corporation in partnership with the Technology Innovation Agency (TIA), FEED, and the North West University.
North West Innovation Competition Outline:
Entrants must be residents of the North West Province above the age of 16 years
The best ideas received via SMS will be shortlisted and those entrants will go through to the second round of the competition
Entrants may submit as many ideas as they wish
SMS's are chared at R1.50 per SMS
SMS entries close 15 September 2016
NWDC staff and their direct families may not participate in the competition.
Inquiries:
Contact the Trade and Investment office branch of the NWDC in Rustenburg on 014 594 2570 and ask to speak to Hantie Hoogkamer or Nosisi du Toit or Suzan Boikanyo.
View or print any of our downloadable campaign material for the benefit of your community: