Attractive manufacturing investment prospects
NWDC invites you to invest in one of South Africa's fastest-growing provinces. Join other international and local major corporations by choosing the North West Province as the preferred destination for your business venture.
The North West offers excellent opportunities and prospects in various industries, particularly within the agro-processing machinery production, fabricated metal, transport equipment and food and beverage industries. The outlook for chemicals processing, especially for value-added exports such as phosphate and nitrogen-based fertilizers is also becoming increasingly buoyant.
Due to the Province's strategic location, natural resource endowment, easy market access potential and low production cost advantage, attractive forward and backward horizontal integration opportunities exist in almost all of the manufacturing sub- sectors within the Province.
Manufacturing Investment Opportunity: Agro-processing machinery manufacturing plant
(Seeking implementation champion with technical expertise)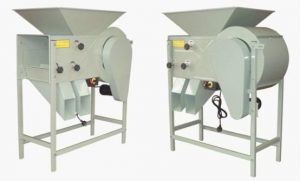 NWDC  seeks interested investors to establish a manufacturing plant of agro-processing machinery in the North West Province in line with the National Development Plan for local, regional and export markets. A market study commissioned by the province identified a gap in supplying to small and medium-sized farming operations. The study also found that:
Most types of smaller agro-processing machinery are currently being imported

Large manufacturing companies for agro-processing machinery mainly focus on larger established farming operations;
Interested parties must demonstrate the capacity to set up the facility from scratch and to source their own funding in their expression of interest to NWDC.
A study done on this opportunity is availed for adaptation to specific conditions and the prevailing economic climate.
Download the comprehensive opportunity/business plan document
Contact the NWDC's Trade and Investment office for more detail on the above and the following manufacturing investment opportunities on 014 594 2570
Well-diversified manufacturing in the North West Province
The manufacturing sector in the North West Province is fairly well-diversified accounting for 5% of the Province's Gross Domestic Product – Regional (GDP-R) and 5.3% of all employment opportunities in 2010. Averaging an annual growth rate of 5.9% (2010), the sector is very dependent on the performance of a few sectors in which the North West Province enjoys a competitive advantage.
Given the close proximity to suppliers and lucrative markets in neighbouring Gauteng, manufacturing activity in the North West Province is concentrated in the Eastern district (Brits and Rustenburg). Major industries in this district include metal fabrication, machinery, household appliances, fuel and petroleum, rubber products, transport equipment, automotive components and dimension stone beneficiation.
Potchefstroom, Klerksdorp, Lichtenburg and Mafikeng are smaller but equally important manufacturing centres within the North West Province. In the Potchefstroom and Klerksdorp areas light manufacturing operations in a range of industries primarily related to the mining and agricultural sectors include concrete piping, steel cabling, food processing, beverages, metal fabrication, fertilizer production and petroleum blending and distribution. Due to the abundant supply of limestone, cement manufacturing is heavily concentrated in the Mafikeng and Lichtenburg area.
The figure below provides a snapshot of the manufacturing industry concentration in the North West Province and allows for the easy identification of key industries in terms of Gross Value Added (GVA).
Favourable outlook for North West Province manufacturing sector
The South African economy was expected to show modest growth in 2011 with Gross Domestic Product (GDP) expected to average 3, 7%. With the composite leading business cycle indicator maintaining its positive trend and the Kagiso Purchasing Managers Index (PMI) remaining above the neutral level since November 2010, a favourable outlook for the manufacturing sector is expected.
For information about opportunities in the Manufacturing Sector, contact NWDC's Trade and Investment division on +27 14 594 2570