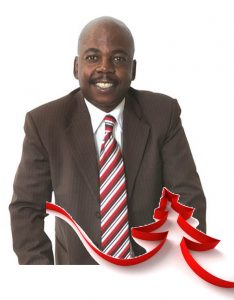 "As festive decorations and coloured lights adorn streets, shop windows and houses, we are met with a sense of exhilaration at the prospect of closing the chapter that was 2014.
At the NWDC, it is with gratitude and pride that we reflect on the labour of the past year. Twelve months of dedication has brought us closer to realising our vision of greater economic prosperity for the people of the beautiful North West Province.
I extend a heartfelt word of appreciation to the NWDC's most precious resource – the human capital that is our employees.  Thank you for the dedication, positive spirit and remarkable teamwork you have displayed this year. Thanks to you, we were able to assist SMMEs to grow, sustain our property portfolio and market the North West Province as a trade and investment destination.
Furthermore, thank you to our tenants, suppliers and stakeholders for choosing the NWDC as your business partner. Customer satisfaction remains at the centre of our operations, and where we fall short and need to improve, we would like to hear from you. I am also thrilled to announce that we have recently launched our SMS Communication system in the interest of improving the way we communicate and interact with our stakeholders"
---