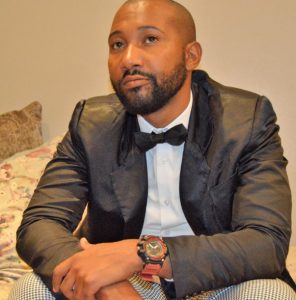 It gives the NWDC great pleasure to introduce Koketso Modise who has joined the corporation as Internal Audit Manager from 1 February 2021.
Koketso reports to the Chairperson of the Audit and Risk Committee.  His job responsibilities include to direct and manage the overall operations of the internal audit department to minimise risks within the North West Development Corporation (NWDC).
Born in Vryburg, Koketso moved to Mafikeng in 2004 where he studied BCom Accounting at the North-West University.  He gained valuable experience from working at the same University, the Department of Health, and the District Municipality, expertise he is now bringing to the NWDC.
Married and with two children, a daughter, and a son, Koketso is passionate about basketball and soccer, sports he played at the North-West University.  In addition to the latter, he also coached the University ladies and men's basketball teams.
We asked Koketso a couple of questions to get to know him a little better:
What attracted you to the NWDC?
Koketso:  "The structure, professionalism, and the impact it brings to the Province.  We must maintain a vision to give something back to the Province.  We need to dispatch ultimate goals and uphold standards".
What do you enjoy doing for downtime?
 Koketso:  "When I am not watching TV (Koketso loves watching current affairs, sports, the home channel, food network, and national geographic), I love playing with my kids.  I am also an aspiring photographer and love taking photographs that convey an actual message".
What is your life motto/philosophy?
Koketso:  "Always try and be peaceful and ultimately give more of yourself.  Walk in silence and let your actions speak louder than any words".
Describe one of your favourite meals and drinks.
 Koketso:  "Most definitely pap and oxtail.  I also drink a lot of water".
---