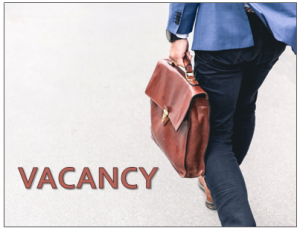 NWDC is inviting applications for the following position. The closing date is 20 July 2021.
Executive Manager: Property Management and Development
Duration of the contract: 5 Years
Salary: Negotiable
Location: Mahikeng
Purpose:
The incumbent will provide strategic services, including administration of the Investment Property to the North West Development Corporation (NWDC).
Key Performance Areas: Maintains property by investigating and resolving tenant complaints; enforcing rules of occupancy; inspecting vacant units and completing repairs; planning renovations; contracting with landscaping and snow removal services. Maintains building systems by contracting for maintenance services. Secures property by contracting with security patrol service; installing and maintaining security devices; establishing and enforcing precautionary policies and procedures; responding to emergencies. Monitor business and economic trends Study and analyses domestic and foreign trade data and development information and guidance for client business.
Evaluate economic, market and other factors affecting trade within an industry or geographical area.
Deliver briefings to managers and clients and write a clear and concise interpretive report. Plan and execute tasks independently. Generate complete technical sound work products. Use quantitative and qualitative methodologies. Network with other industry professionals. Develop business relationships.
Requirements: Matric plus a 4 year Degree (Real Estate and or Property Management), Have a minimum of eight (8) years managerial experience. A post-graduate qualification will serve as an advantage. Extensive knowledge and understanding of the property development and management operations of the Public and Private Sector, especially concerning the North West Development Corporation. A good understanding of the PFMA Regulatory Framework and King IV Code of Good Practice. Extensive experience in a senior management role. The ability to work in cross-functional projects/teams. Excellent coordination and project management skills. A good understanding of the Public sector policies and initiatives as well as the role of information in the Provincial Government decision-making. Demonstrated strategic, operational and project management ability and experience.
Note:   The successful candidate will be required to sign a Performance Agreement Contract.
The NWDC is committed to the achievement and maintenance of diversity and equity in employment, especially regarding race, gender, and disability.
Interested persons are requested to forward detailed CVs, cover letters and relevant certified academic qualifications to email recruitment@nwdc.co.za .
Enquiries may be directed to Ms Phemelo Matli (HR Manager) 018  381 3663.
Closing date:  20 July 2021.
No late applications will be considered.
Due to Covid-19, no hand-delivered applications will be received. Should you not hear from us 30 days after the closing date, please consider your application as unsuccessful. The onus lies with the applicant to ensure all foreign qualifications are verified by SAQA.
NWDC reserves the right not to appoint.
---