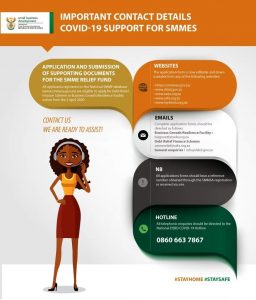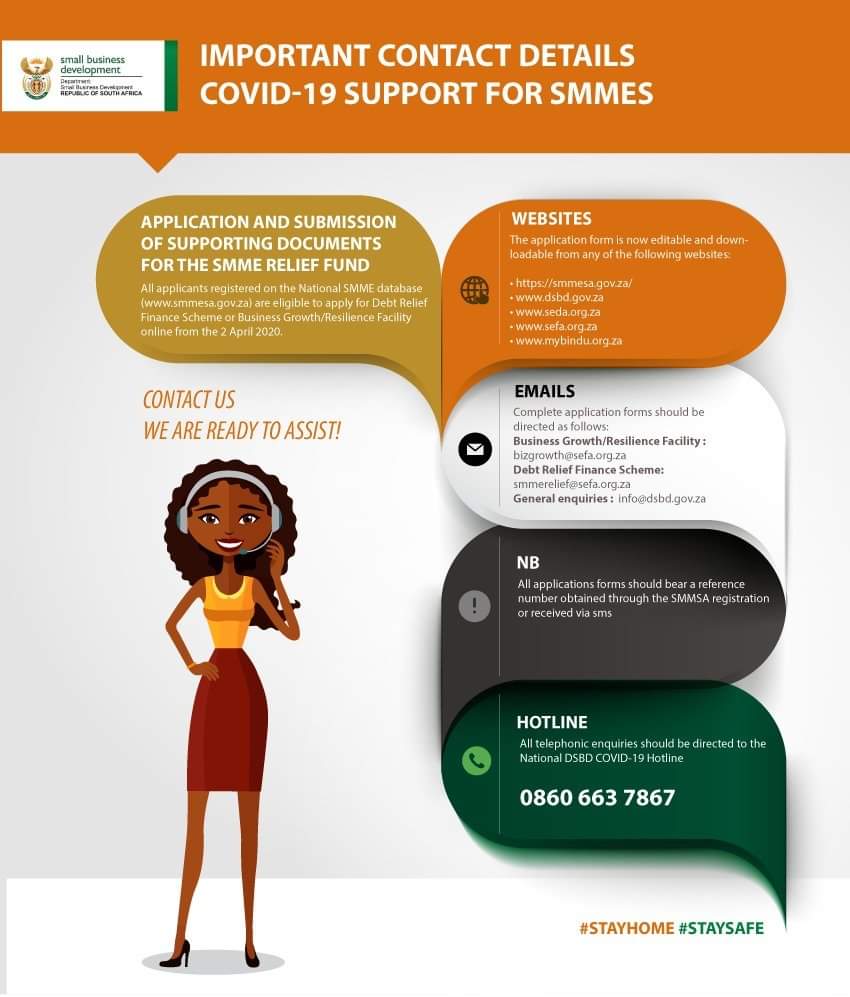 The North West Development Corporation in its capacity as the provincial economic development agency, engaged in a partnership with the National Department of Small Business (DSB) to provide support to small businesses through the establishment of a provincial hotline that will aid the national hotline.
The NWDC will be assisting in fielding national calls for the SMME Debt Relief Finance Scheme and Business Growth/Resilience Facility as well as two other programmes
Calls received at the centralised national call centre will be relayed to trained staff from the NWDC's Small Business Development Unit. This will be done to expand the capacity of the call centre to assist applicants with their queries.
Applicants for the available financial relief programmes can reach the call centre on 0860 663 7867.
The call centre is operational and will be open for calls on business days between 08:00 and 16:30
Applicants are encouraged to exercise patience when calling the line, as a high volume of calls is expected in the first few weeks.
The available programmes that will be supported by the call centre are:
SMME Relief Finance
Business Growth Facility
Restructuring of SEFA-funded SMMEs
UIF Payroll Fund.
(Download the pdf to view the addendum containing the full specifications and requirements for each)
For SMMEs to be eligible for assistance under the debt relief fund, the applicant must demonstrate the direct link of the impact or the potential impact of Covid-19 on business operations.
This facility will also assist entities to acquire raw material, pay labour and operational costs. All these interventions will be structured to match the patterns of the SMMEs cash flows, as well as the extent of the impact suffered.
The application process in brief summary:
Register as a first step on https://smmesa.gov.za/
Receive a confirmation sms ( takes 1 -2 days)
Complete the online application form (needs the reference number obtained from completing step 1 & 2) – Access the application forms here:  https://smmesa.gov.za/
Upload required supporting documents
SMMEs may also visit the information portal on www.nwdc.co.za for a collection of downloadable documents on support funds and other related applications.
The North West Development Corporation is a provincial entity under the Department of Economic Development, Environment, Conservation and Tourism (DEDECT)
RELIEF FUNDS & REQUIREMENTS – SUMMARY TABLE (BELOW)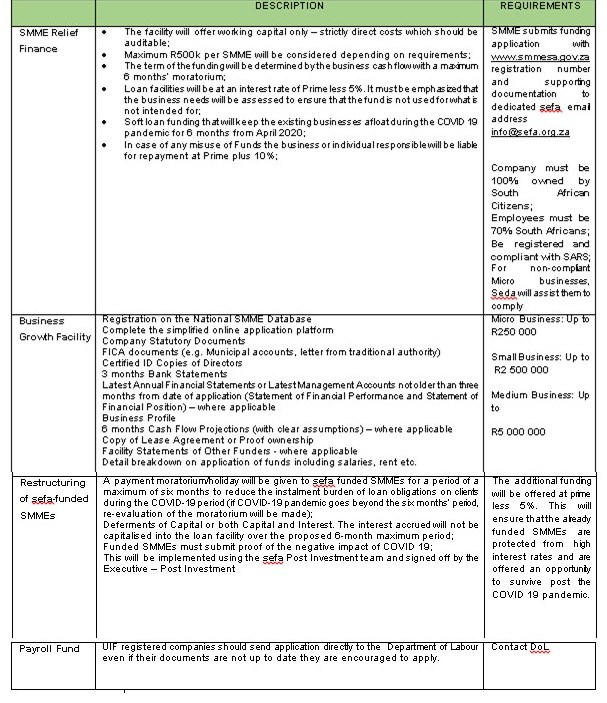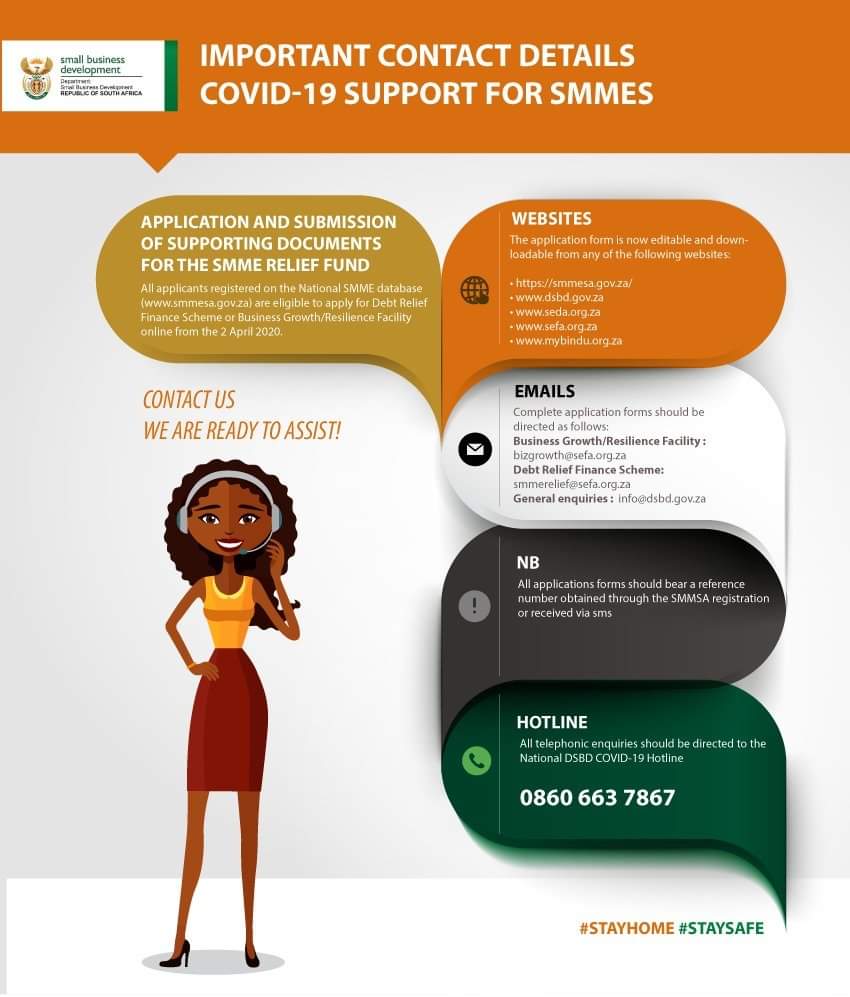 ---