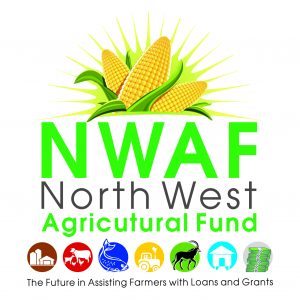 Bokone Bophirima Premier Supra Mahumapelo and North West MEC for Rural, Environment and Agricultural Development (READ), Ms Manketsi Tlhape will on Tuesday, 13 February 2018 officially launch the North West Agricultural Fund, (NWAF).
In line with the National Development Plan and provincial priorities anchored in the five concretes, the NWAF is geared at mobilising financial resources and providing financial and supportive services to farmers and agribusiness entrepreneurs and towards rural, environment and agricultural development in Bokone Bophirima Province.
It is in the operationalisation of the fund, that the North West Development Corporation (NWDC) is proud to be an implementing agent to the Department for Rural, Environment and Agricultural Development (READ).
In fulfilling a partnership role in the NWAF, the NWDC shall be observing its mandate to plan, finance, coordinate, promote and carry out economic development projects for the Province and its people in the fields of industry, commerce, farming, finance, mining and other business, resulting in creation of wealth and jobs. This mandate positions the NWDC to be a key implementer of strategic projects within the province.
In essence, the NWAF is mandated to provide funding to farmers in respect of agricultural development with a particular emphasis on previously disadvantaged individuals.
The NWAF shall plan, execute, finance and monitor the implementation of agricultural development projects and programmes in the Province.  To meet the needs and expectations of aspiring farmers of the Bokone Bophirima Province, the NWAF will be equipped with the latest technology and the necessary resources. The fund shall utilise a sound business model which shall place emphasis on bringing new players into the mainstream of the agricultural sector as a priority.
Said NWDC CEO, Tshepo Phetla: "The North West Development Corporation is honoured to be an implementing partner to the North West Agricultural Fund. By supporting agricultural projects and overseeing the funding thereof, we are contributing to economic development, sector growth, food security and trade. In doing so, collectively, we are addressing the triple challenge of poverty, inequality and unemployment."
Within the NWDC, the task team members to the implementation of the Agri-Fund are Ms Lungelwa Sonqishe (CFO), Mr Tshepo Shai (Project Manager) and Mr Itumeleng Ditlhoiso (Manager: Small Business Development).
Considering that the NWAF is a joint project including a selection of partners, stakeholders and sponsors, READ as the leading partner, shall coordinate the participation of all involved, including the NWDC. As such, exact roles and responsibilities of parties shall be outlined and governed by Memoranda of Understanding to be agreed upon and entered into by the parties.
For more information on NWDC's role in the NWAF, contact:
Tshepo Shai: Project Manager, NWDC
017 422 0067/8/9
---