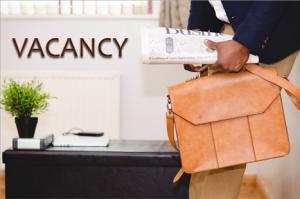 The NWDC has a three-month contract employment opportunity available for:
POSITION/S: JUNIOR SUPPLY CHAIN OFFICER
CONTRACT: THREE (3) MONTH CONTRACT
LOCATION: MAHIKENG HEAD OFFICE
JOB GRADE: P10
To be considered for the position applicants should have the following requirements:
• National Diploma in Finance and/or Accounting
• Knowledge of PFMA and PPPFA
• Be proficient in MS Suite
The applicant will be reporting to the Senior Procurement Officer. The responsibilities amongst others are:
• Record, maintain and produce all deviation reports
• Ensure that all purchase orders are processed in time
• Ensure that the request for quotations (RFQ), demands, requests are made with proper submissions, motivations checked and authorised in line with the policies and procedures
• Record and update the tender register in a sequential form
• Assist in the advertisement of all tenders
• Monitor and record the movement of movable assets by capturing relevant data on the system
• Perform physical verification and the existence of assets
• Ensure that all new and existing assets are captured on the system
• Assist with preparation and update of fruitless, unauthorised, irregular and wasteful register
• Assist with preparation of monthly, quarterly and annual reports for senior managers
Interested persons are requested to forward detailed resumes and relevant certified academic qualifications to:
NWDC (SOC) Ltd
P O Box 3011
Mmabatho 2735
Applications are to be addressed for attention Mmathapelo Tamako or email recruitment@nwdc.co.za or hand-delivered to NWDC Head Office, 22 James Watt Crescent, Industrial Sites, Mahikeng. Enquiries may be directed to Ms Mmathapelo Tamako (HR Practitioner) 018 381 3663.
Closing date: 7 May 2019.
If applicants do not hear from us within 1 month after the closing date, they should consider their application unsuccessful. Correspondence will be limited to successful candidates only.
No late applications will be considered.
NWDC reserves the right not to appoint.
---