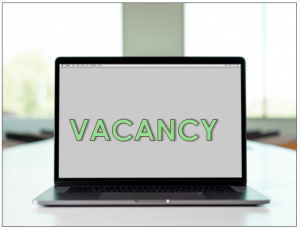 The North West Development Corporation (SOC) Ltd is an organisation that promotes industrialisation of the economy, attracting investments, promoting exports, and overcoming the legacy of economic imbalances.  The NWDC has the following employment opportunity:
POSITION:              FINANCIAL PLANNER
CONTRACT:            PERMANENT
LOCATION:              HEAD OFFICE, MAHIKENG
JOB GRADE:             P07
SALARY SCALE:      R421 196.00 – R515 018.64 P/A
To be considered for the position you should have the following requirements:
A National Diploma or BCom Degree in Finance and/ or Accounting or a BAdmin Degree
Postgraduate degree will be an advantage
Knowledge of relevant legislation is required
5 years previous relevant experience
Proficient in Microsoft Suite
Minimum of Code 8 driver's license
The applicant will report to the Finance Reporting Manager and the responsibilities amongst others are to:
Co-ordinate and convene meetings for Budget Committee Members;
Consult with unit heads to ensure adjustments are made in accordance with program changes;
Monitor and manage budget implementation thereafter make recommendations of transfer re-allocation of funds where necessary;
Produce Management Performance Reports, analysing variances between approved budgets and actual expenditure;
Prepare cashflow forecast to address revenue, expenses, and capital expenditure trends;
Produce cash movement to reconcile cash collections and disbursements;
Develop plans to address and prioritise payments within timelines;
Preparation of In Year Monitoring (IYM) to Provincial Treasury;
Produce Financial Analysis reports to Management to indicate financial stability and solvency of the organisation;
Develop subordinates using performance appraisals to determine train.
 Note:   The successful candidates will be required to sign a Performance Agreement Contract.
The NWDC is committed to the achievement and maintenance of diversity and equity in employment especially in respect of race, gender, and disability.
Interested persons are requested to forward detailed resumes with a cover letter and relevant certified academic qualifications to the email recruitment@nwdc.co.za.
Enquiries may be directed to Ms. Phemelo Matli (HR Manager) on 018 381 3663.
Closing date:  22 December 2020
No late applications will be considered. NB:  NWDC reserves the right not to appoint. If a candidate is applying for more than one position, a separate application is required. It is the responsibility of the applicant to ensure all foreign qualifications are verified by SAQA. Communication will be reserved for shortlisted applicants only, if an applicant does not hear from us within 21 days after the closing date, please consider your application unsuccessful.
---