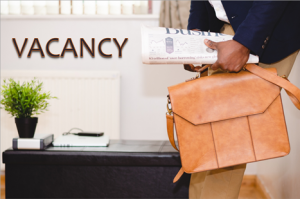 The North West Development Corporation (SOC) Ltd is an organisation that promotes industrialisation of the economy, attracting investments, promoting exports, and overcoming the legacy of economic imbalances.  The NWDC has the following employment opportunity:
POSITION:                    SUPPLY CHAIN MANAGEMENT MANAGER
CONTRACT:                  PERMANENT
LOCATION:                   HEAD OFFICE, MAHIKENG
JOB GRADE:                  P05
SALARY SCALE:          R606 522.00 – 758 152.00 P/A
To be considered for the position you should have the following requirements:
A Degree in Accounting or Financial Management or Procurement
Post Graduate Degree will be an advantage
Public Finance and Management Act (PFMA), Treasury Regulations and guidelines knowledge
SCM Regulations, practice notes, circulars, policy frameworks knowledge
3 – 5 year's previous relevant experience in a Senior or Management position
Proficient in Microsoft Suite
Minimum of Code 8 driver's license
The applicant will report to the Chief Financial Officer and the responsibilities amongst others are to:
Develop and oversee the implementation of the supply chain management system;
Review or update supply chain practices in accordance with new or changing environmental policies, standards, regulations, or laws.
Establish the bid specification, bid evaluation, and bid adjudication committees, and oversee the proper functioning of the committees;
Report on supply chain management information as required to internal and external stakeholders;
Develop and oversee the implementation of an SCM performance system;
Manage the annual SCM risk assessment, development of the SCM risk universe and risk response plan;
Review procurement plans;
Design and develop methods and techniques to improve all SCM processes including turnaround times in processes and eliminating of undue cost;
Monitor supplier performance to assess the ability to meet quality and delivery requirements;
Approve the ordering of necessary goods and services;
Collaborate with key persons to ensure clarity of the specifications and expectations of the company;
Control spend and build a culture of long-term saving on procurement costs;
Perform all procurement and contracting activities including pre-qualification, tender management, negotiation, and preparation of contracts.
Note:   The successful candidates will be required to sign a Performance Agreement Contract.
The NWDC is committed to the achievement and maintenance of diversity and equity in employment especially in respect of race, gender, and disability.
Interested persons are requested to forward detailed resumes with a cover letter and relevant certified academic qualifications to the email recruitment@nwdc.co.za.Enquiries may be directed to Ms. Phemelo Matli (HR Manager) on 018 381 3663.
Closing date: 22 December 2020
No late applications will be considered. NB:  NWDC reserves the right not to appoint. If a candidate is applying for more than one position, a separate application is required. It is the responsibility of the applicant to ensure all foreign qualifications are verified by SAQA. Communication will be reserved for shortlisted applicants only, if an applicant does not hear from us within 21 days after the closing date, please consider your application unsuccessful.
---