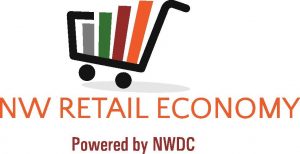 Owners of qualifying retail shops in the Ngaka Modiri Molema District are invited to apply to be selected as beneficiaries for Phase Two of the Retail Economy Project of the NWDC.
The Retail Economy Programme aims to develop and grow retail entrepreneurs in townships and villages in the North West Province to have long-lasting, profitable and sustainable businesses that are competitive and create employment. People living with disabilities are encouraged to apply.
The first pilot phase was launched in November 2017 in the Dr KK District in the JB Marks Municipality – read the article
CRITERIA TO APPLY:
Reside in the Ngaka Modiri Molema District, North West Province
Own one of the following businesses: tuck-shop, butchery, chesa nyama, hair salon, bakery OR in a possession of land that can be used to set up a container business
Business has been in existence for two or more years
Business owner between the ages of 25 and 55
Minimum of Grade 12 or any other equivalent qualification
South African citizen (SA Identity document)
Business is registered, with a valid tax clearance certificate and an active bank account
COMPLETE THE DOWNLOADABLE APPLICATION FORM:  CLICK HERE
DOWNLOADABLE & PRINTABLE APPLICATIONS HAVE BEEN EXTENDED TO 14 DECEMBER 2018
(ON-LINE APPLICATIONS CLOSED 10 DECEMBER 2018)
For more information contact Molebogeng Seripe at the NWDC Projects Division on 014 594 2570.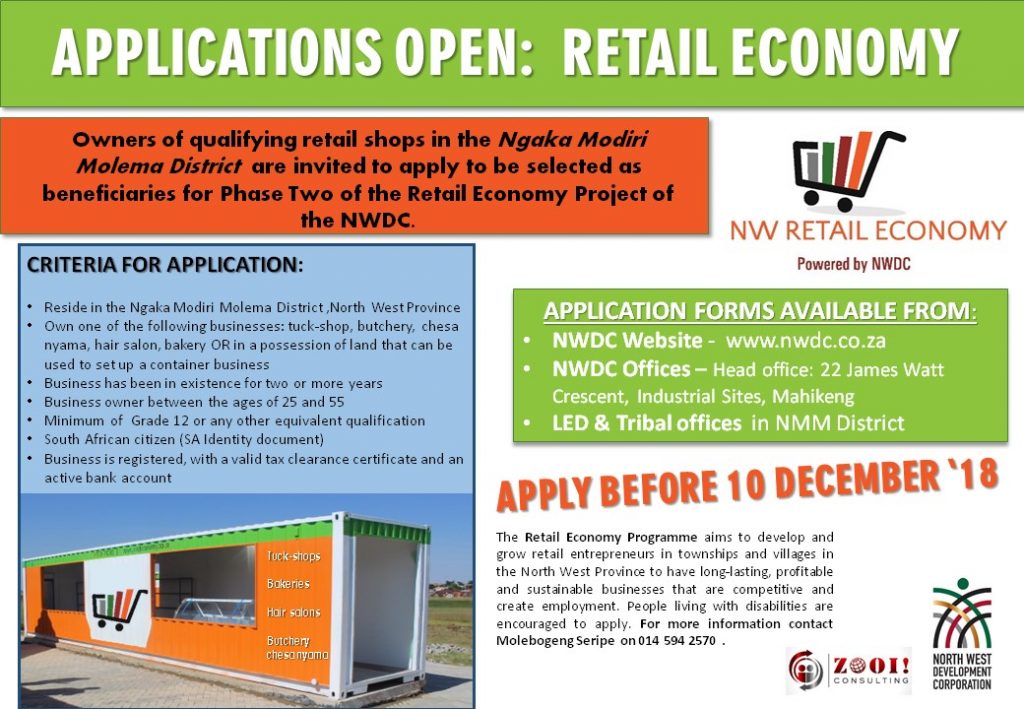 ---