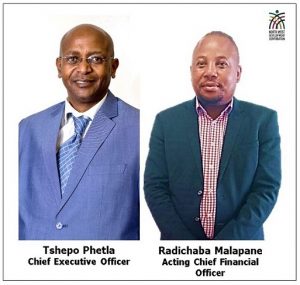 The Board of Directors of the North West Development Corporation wishes to inform stakeholders of an NWDC Executive Management update.
The Board has reinstated Mr Tshepo Phetla to the position of Chief Executive Officer and has further appointed Mr Radichaba Malapane as the Acting Chief Financial Officer.
The changes are with immediate effect.
---