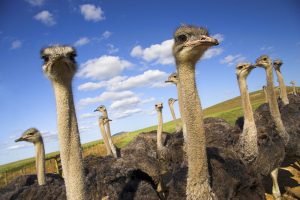 Calling all registered exporters  – Do you manufacture, grow, produce or export:
Coal
Red Grapefruit
Ostriches
A4 Paper

A call for export of these products to the USA and Ghana have been included in the latest trade lead received internationally, and released by the dti.
Registered exporters who are able to supply the products listed above are encouraged to contact the NWDC's trade office for assistance with their application.
For assistance, contact Poloko Maphula by emailing: polokom@nwdc.co.za
To access the detailed Trade Lead Bulletin documents with all the specifications:
For Coal and Grapefruit , click here.
For Ostriches and A4 Paper, click here
Exporters are kindly requested to respond to trade inquiries if they meet the criteria specified below:
1. South African manufacturer registered as an exporter with Customs (South African Revenue Services).
2. Export ready South African Exporter.
3. Have the capacity, resources and funds to supply the market where the lead originated from.
4. Manufacturing / exporting the exact product requested by the importer.
5. Capacity to supply the quantity requested.
If your company meets the above-mentioned criteria and is interested in supplying the product/service, please complete the Reply Form and return it to the dti and NWDC as per the email addresses supplied on the reply form.
---