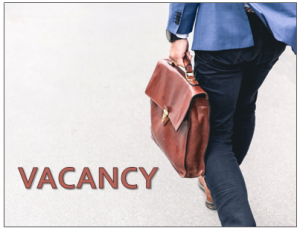 The NWDC has vacancies for two Accountant positions.
Applications close 26 March 2021.
POSITION/S:  ACCOUNTANT x 2
CONTRACT:  PERMANENT
LOCATION:  HEAD OFFICE, MAHIKENG
JOB GRADE:  P08
SALARY SCALE:  R350 996.00 – R438 745.00 P/A
To be considered you must meet the following requirements:
Must have a Bachelor's degree in Accounting
Must have completed 3 years articles with auditing firms
Must have 3 years experience in business financial administration environment.
Must be a member of recognised Professional Body.
The Accountant will report to the Finance Manager Revenue and Expenditure and the responsibilities among other are to:   
Ensuring the accuracy of financial documents, as well as their compliance with relevant laws and regulations.
Preparing and maintaining important financial reports.
Co-ordinates and control the application of accounting procedures within the expenditure department which includes salaries, creditors, and bank reconciliations
Reconciling key control accounts in expenditure and cash management to general ledger on a monthly basis.
Preparing tax returns and ensuring that taxes are paid properly and on time.
Evaluating financial operations to recommend best-practices, identify issues and strategize solutions, and help organizations run efficiently.
Offering guidance on cost reduction, revenue enhancement, and profit maximization.
Manage and assist employees in the payment section ensuring accurate processing and accounting and allocations.
Review the general ledger for accuracy and completeness of expenditure including cut-off procedures.
Performing month-end procedures that accurately completes accounting for all transactions and journal processing.
Conducting forecasting and risk analysis assessments.
Analyse and approve expenditure processes referring to information detailed in supporting documentation and resolve deviation from procedures.
Interact with internal and external auditors and make available information, supporting documentation.
Report deviations and irregularities to the Manager Expenditure.
Ensure Standard Operating Procedures are being followed.
Check correctness of overtime, payroll summary balance.
Complete EMP201 and transfer to SARS.
Activate and run electronic payment sequences authorizing the bank to transfer payments.
Note: The successful candidate will be required to sign a Performance  Agreement Contract.
The NWDC is committed to the achievement and maintenance of diversity and equity in employment especially in respect of race, gender, and disability.
Interested persons are requested to forward detailed resumes and relevant certified academic qualifications, to recruitment@nwdc.co.za.
No hand-delivery will be allowed due to COVID -19.
Enquiries may be directed to Ms Phemelo Matli (HR Manager) on 018 381 3663. 
Closing date: 26 March 2021.
No late applications will be considered.  
NB:  NWDC reserves the right not to appoint.
---