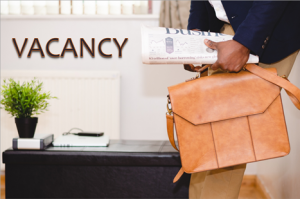 The NWDC has a vacancy for an Asset Manager.
Applications close 26 March 2021.
POSITION:  ASSET MANAGER
TRAINING PERIOD:  PERMANENT
LOCATION: HEAD OFFICE, MAHIKENG
GRADE LEVEL: P5
SALARY:   NEGOTIABLE
To be considered you must meet the following requirements:
Must have Bachelor's Degree in Accounting
Having a Postgraduate Degree will be an advantage
Must be a member of a recognised professional body
Must have completed 3 years articles with auditing firms
Must have 3 – 5 years previous relevant experience
The applicant will report to the Chief Financial Officer and among other will be responsible for:
Manages assets according to investment preferences and goals.
Meets with clients to assess asset status, needs, risks, goals, and progress.
Prepares financial statements, business activity reports, and forecasts.
Prepares, updates and maintains the fixed asset register.
Run monthly depreciation and accumulated depreciation system updates.
Prepares monthly reconciliation between the fixed asset register and general ledger.
Recording the cost of tangible and intangible fixed assets.
Tracking existing fixed assets.
Assessing and accounting for impairments.
Performing valuations and recording of the results.
Accounting for the disposal of fixed assets whether through a sale or at the end of their useful life.
Develops, organizes, and maintains client portfolios.
Studies market trends to maximize profits and identify investment opportunities.
Supervises employees who assist in financial reporting and budgeting.
Coordinates with property managers, brokers, and other third parties.
Fosters and maintains positive client relationships.
Assesses financials for policy, legal, and reporting compliance.
Reviews financial reports to find ways to reduce costs.
Compiles and presents asset management reports to clients, supervisors, and senior executives.
Contributes to team efforts by accomplishing related tasks as needed.
Note: The successful candidate will be required to sign a Performance Agreement Contract.
The NWDC is committed to the achievement and maintenance of diversity and equity in employment especially in respect of race, gender, and disability.
Interested persons are requested to forward detailed resumes and relevant certified academic qualifications to recruitment@nwdc.co.za.
No hand-delivery will be allowed due to COVID -19.
Enquiries may be directed to Phemelo Matli (Manager) on 018 381 3663. 
Closing date: 26 March 2021.
No late applications will be considered.     
NB:  NWDC reserves the right not to appoint.
---